Products
---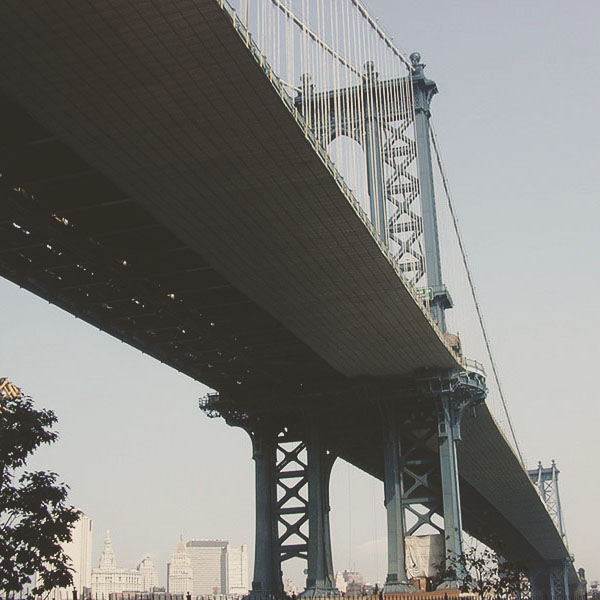 Bridge Platforms
Safespan introduced its superior patented method of accessing and shielding bridge decks for rehabilitation projects in 1994. With 18 years strictly in the access business and 30 million square feet shipped to date Safespan's experience is second to none. Use of the product has spread world wide as more and more contractors realize the cost-saving potential. Aside from rehabilitation projects, transportation departments and bridge owners have been using Safespan to provide a shield from deteriorating structures temporarily until funding is available for repairs.
learn more >>>
---
Scaffolding
Safespan offers ingenious, labor-saving systems for secure access to construction and rehabilitation projects. Our careful attention to detail and professional engineering support will put you in complete compliance with federal and state occupational safety and health requirements with labor saving of 30% to 50% over competitive methods.
learn more >>>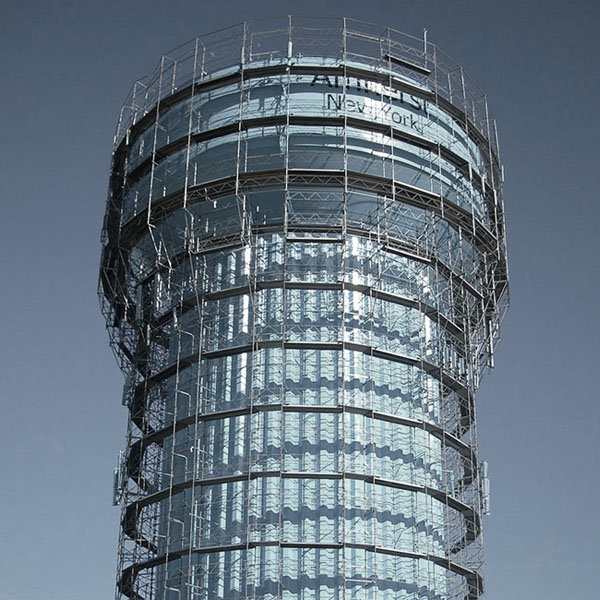 ---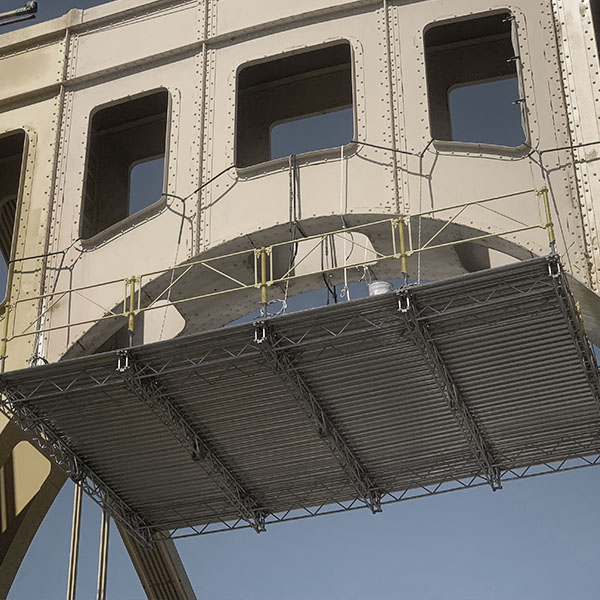 Fastrac Platforms
Over the last 25 years Safespan has strived to offer our customers the safest, fastest, and simplest to install scaffolding and multipoint suspended work platforms. Our systems have been proudly employed on some of the worlds most famous structures. We have designed and engineered several custom access solutions and we are now proud to offer our new Fastrac System.
The standardized Fastrac system will have contractors up and running faster by significantly trimming engineering and approval times.
learn more >>>
---
Mast Climbers
The heavy-duty mast-climbing work platform system designed to reduce project costs.
Klimer's KPM-8 mast climber is the ultimate choice for masonry and concrete restoration contractors. It provides glazing, stone, siding, EIFS, drywall and mechanical contractors access solutions that consistently save time and money while providing a safe, efficient work platform for the highest productivity.
learn more >>>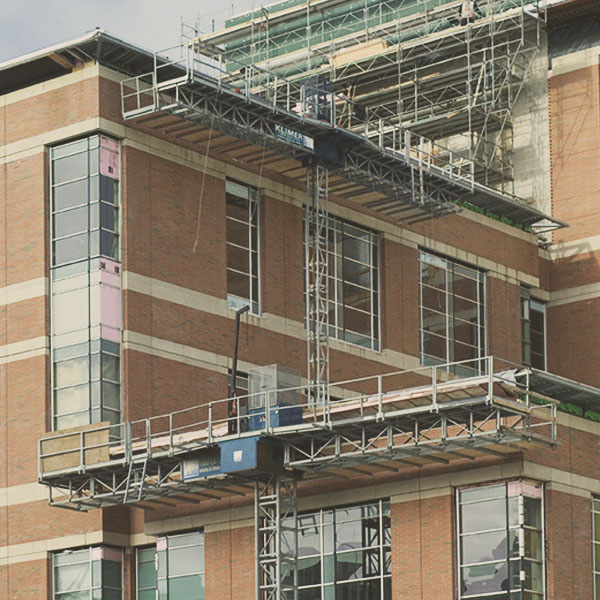 ---
Fastflange Shielding
The Safespan Fastflange shielding system is providing contractors a new option to their traditional way of shielding between the bottom flanges. With Safespan, this new shielding alternative provides a safe and strong yet lightweight system, saving up to 50% in labor cost.
learn more >>>