Fastflange Shielding
---
Safespan Fastflange Shielding System
The Safespan Fastflange shielding system is providing contractors a new option to their traditional way of shielding between the bottom flanges. With Safespan, this new shielding alternative provides a safe and strong yet lightweight system, saving up to 50% in labor cost.
Why Contractors are Switching to the Fastflange System
25 years ago, Safespan revolutionized the bridge industry with its Safespan Cable & Deck System. The Safespan Multi-Span Bridge product is the system of choice when needing to access and shield the world's most famous bridges.
Known as a leader throughout the bridge industry, we are always looking to improve the safety, strength, reliability and speed of our products. We continuously strive to develop new innovative ways to help with the challenges that contractors have faced for the past century.
Many times contractors utilized old out-dated methods when shielding certain structures, simply because there was no other option. With Safespan's new Fastflange system, contractors finally have a durable, reusable solution. This new innovative shielding method is an investment that can be used to fit most flange distances and weight loads for up to 15 years.
As the industry continues to rely on Safespan for shielding expertise, our research and development team worked hard to deliver this uniquely simple tube and deck system. Using a variation of its critically acclaimed Safespan deck to cable fastening devices, this system is designed to fit most bridges and has adjustability with designs capable of loading requirements from 25 - 200 lbs psf. This is something the industry has been waiting on for decades! At last, it's here…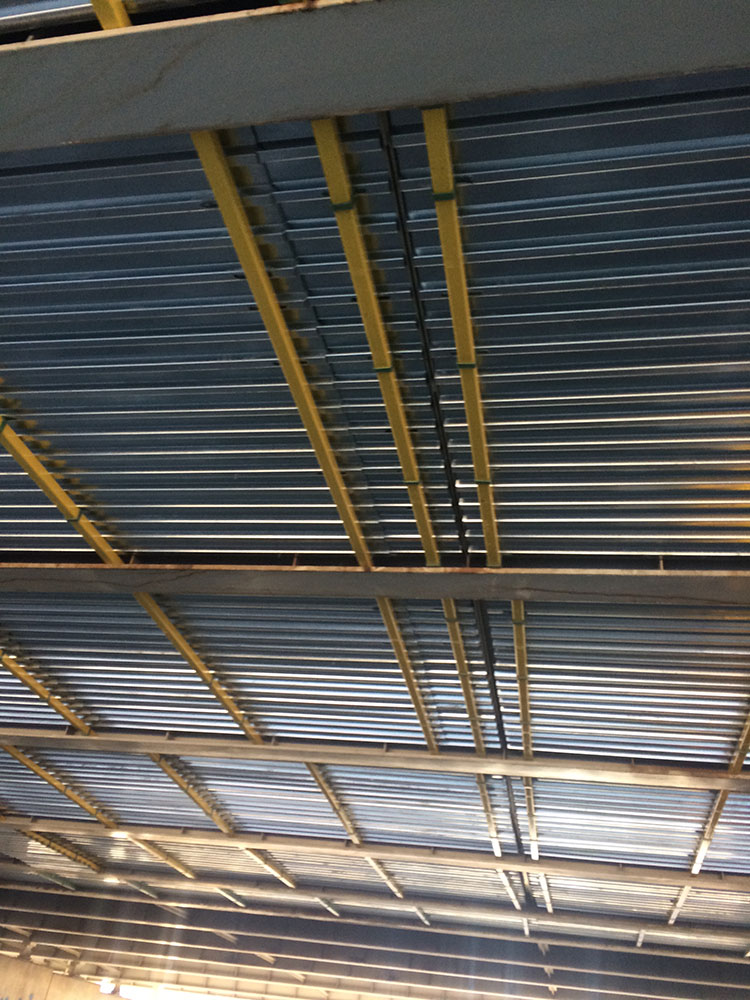 Here's how Safespan's new innovative way to shield can help you:
Using wood to shield between the flanges has always been perceived as the industry's only option. Now, Safespan's patented Fastflange system gives contractors a smarter option when they need:
To shield over tight clearances such as railroads and over passes
A fast and strong system to stop falling concrete
To erect quickly in case of an emergency
To reduce liability by shielding pedestrians and vehicles from falling rock or debris
After 75 years, why change?
Contractors that have switched from traditional wood lagging to Safespan's Fastflange System are saving as much as 50% in labor costs.
All Safespan Shielding Panels weigh less than 57 lbs and have been proven and trusted nationwide for 25 years. Our Fastflange System provides 25 sq ft of shielding coverage every time you install each panel. Our adjustable tubes are lighter, pre-manufactured and custom designed for your project. Our unique fastening devices allow for fast and easy installation from on top or below. The system is specifically designed for a longer usable lifespan, which saves you money.
No More
Purchasing mountains of wood only to have it be burned at the end of the job
Stacking piles of wood that become water-logged and extremely heavy
Having to have to throw away wood after it has been cut down to size one to many times
Spending countless hours cutting down wood to try and fit between different flange distances