News
---
New York, New York
11 August 2014
David Malcolm – Vice President of Sales and Marketing is invited by SAVE International Metro Ny Chapter and the IEEE New York Section/Consultants to give a presentation about Safespan's continued effort to improve safety and minimize the overall costs of bridge rehabilitation projects across the US.

---
Buffalo, New York
30 June 2014
The last major restoration of the Shea's Performing Arts Center began this month requiring adeqaute access to the theaters ceiling. Safespan was given the task of installing the large amount of scaffold needed to put the contractors as close as possible to their work. The entire restoration is scheduled to be completed by the end of August.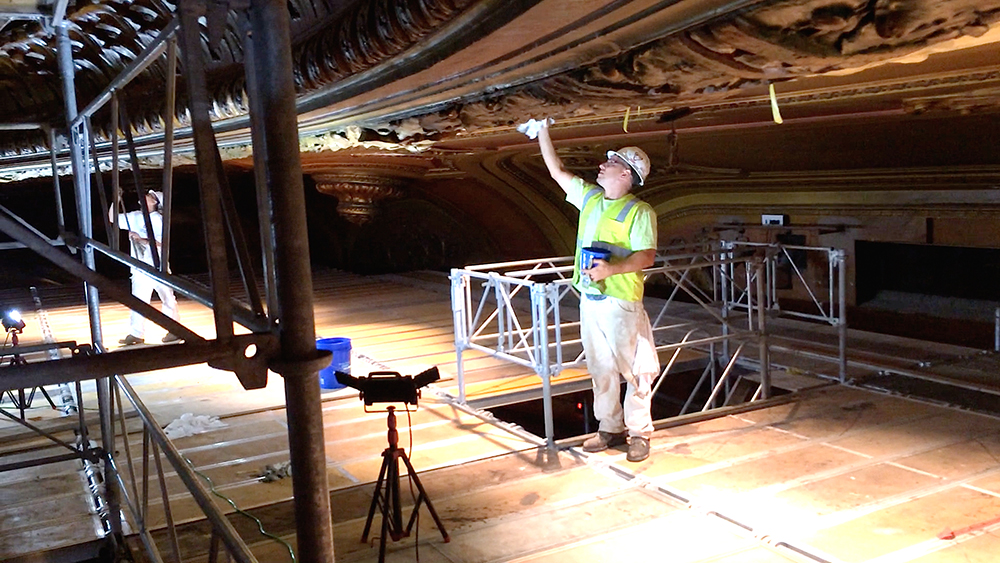 ---
Auvelais, Belgium
19 May 2014
Safespan Platform Systems, Inc. and the Lsb Groep worked together to provide a Safespan® Multi-Span Bridge Platform System® on the Charles Hueze and Charbonnage bridges in Auvelais, Belgium. The system was installed in half of the time and at a significantly less cost compared to that of conventional scaffolding.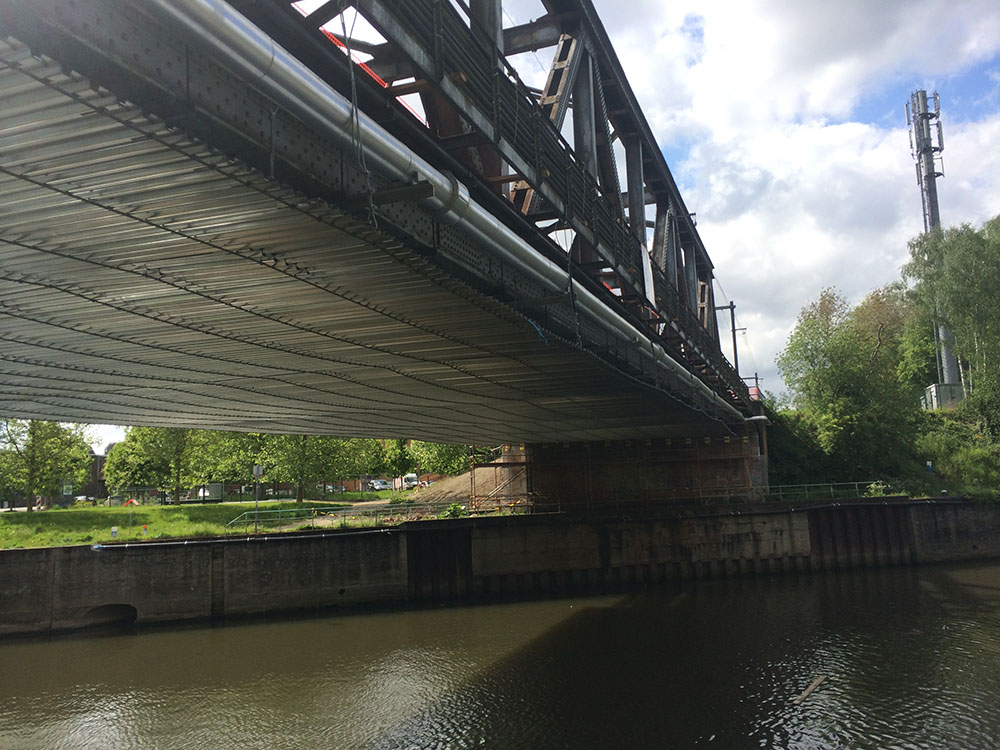 ---
Jersey City, New Jersey
6 April 2014
Safespan was hired by CCA Civil to custom Design/Manufacture 1,100,000 Square feet of its Bridge Work Platform and Shielding system for the Pulaski Skyway Contracts 3 and 4. These contracts consist of the removal and replacement of the entire bridge deck. The work is scheduled to be completed in 2 years.
---
Lake Buena Vista, Florida
10 February 2014
Safespan exhibits at the 2014 Society for Protective Coatings Trade Show February 10-13. There was an excellent turnout and the overall show was a success.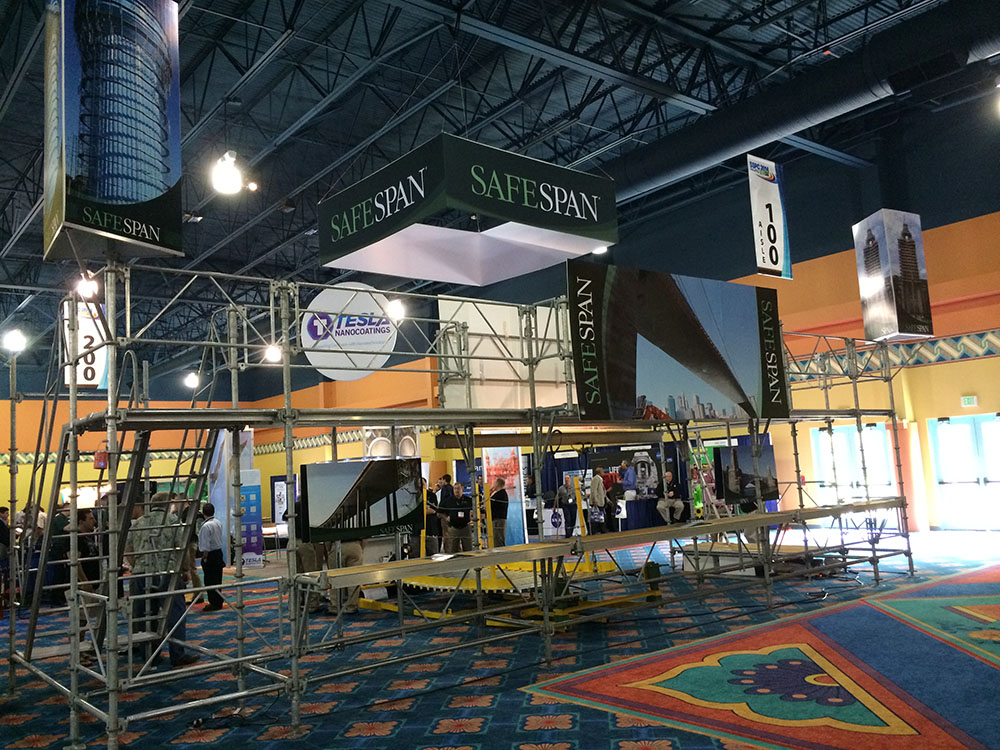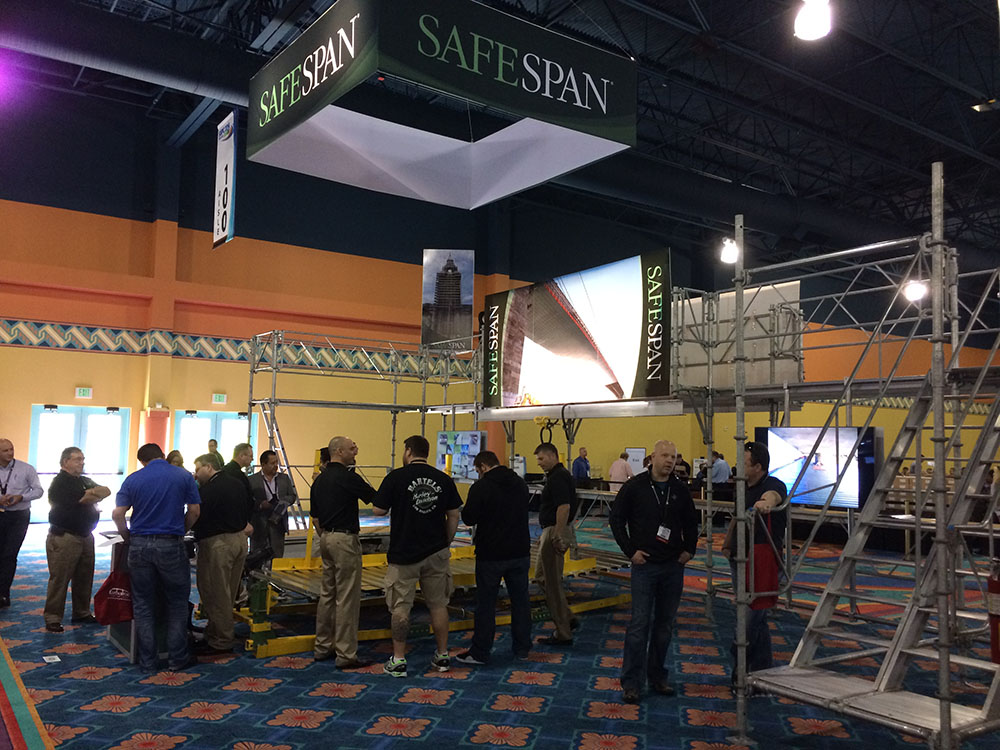 ---